Computer prices are dropping constantly. In today's world, computers are becoming almost a throw away product. So why all the fuss when a computer stops working? Because your data on that computer is what is truly valuable. What price does one put on your company's sales records; your customer contact information; your emails; or your family photos?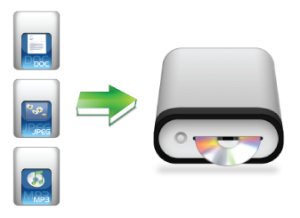 Hard drives are the #1 failed component in a computer for a number of reasons: its one of the few moving parts in a computer and its susceptible to high temperatures, humidity, vibrations and magnetism. Any of these may lead to physical damage of hard drives which in turn could result in permanent loss of any or all your information stored on it. But physical damage isn't the only threat. Virus attacks could destroy valuable information or your access to it if your computer operating system fails to start. And of course, those little user errors such as accidental deletions or overwriting of files adds to the complications of protecting ones information.
In the event that your computer stops to function or you've lost some data, its inevitable that stress levels rise. But don't panic. Workings Bits is your first source who will arrive on site to assess the situation and determine the correct steps so that more damage does not occur and the likelihood of data recovery rises.
Proper backup procedures are the #1 defense against data loss. Working Bits will work with your organization to put in place automated procedures that is simple, cost effective protection for your valuable assets.